Everis Ingenieria is a company specialized in the integrated management of environmental services including energy services (ESE or ESCO), water life-cycle, collection and valorization of CO2, smart transportation systems, renewable energy and infrastructure-related sustainability. As management company they provide their own engineering [
...
]

Da più di 25 anni sviluppano il Building Information Modeling a livello internazionale non solamente come strumento ma soprattutto come un metodo di lavoro che ordina persone, processi e strumenti all'interno di un intorno sinergico e collaborativo che integra personale tecnico e non. Attraverso GBF le loro esperienze e [
...
]

Attivo all'interno del mercato dell'ingegneria e dell'edilizia specializzata nel campo enologico dal 1999, Studio Tazzari sviluppa da sempre progetti integrati di cantine e frantoi seguendone direttamente le fasi di cantierizzazione. La sua attività è nata e cresciuta per lo più all'interno dei confini [
...
]

Armalam S.r.l. è una società di ingegneria dinamica ed innovativa, che nasce nel 2003 dalla collaborazione di ricerca tra i due soci fondatori, gli ingegneri Claudio Cattich e Luca Gottardi. Nel 2009 si è affiancato come terzo socio l'ing. Fabio Ferrario, già consulente progettuale per Armalam S.r.l. dal 2003. [
...
]

Il Centro di Tecnologie Fisiche del Politecnico di Valencia raggruppo differenti dipartimenti di ricerca, ognuno specializzato in ambiti specifici come Materiali, Acustica e Astrofisica. La struttura del Centro con i relativi servizi può essere descritta come segue: Acustica: Ottimizzazione acustica e progettazione di sale di [
...
]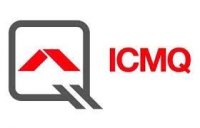 ICMQ è stato uno dei primi organismi di certificazione italiano ad operare nel campo delle costruzioni e dell'edilizia. Fondato nel 1988 e attivo dal 1990, ha operato dapprima direttamente e poi, nel 2001, attraverso la società ICMQ Spa. E' impegnato da diversi anni nell'offrire una serie di servizi [
...
]
Sito web:
www.icmq.org

ReMa-MEDIO AMBIENTE, S.L. (ReMa) provides Environmental and Engineering Consultancy services and has extensive experience in the product and organization level sustainability (energy, environment, technical assistance, eco-innovation). ReMa is a SME founded in 2000 by a team of expert entrepreneurs with environmental career in [
...
]

TecnoIniziative snc, registrata in GBC Italia dal 2010, svolge prevalentemente attività di Commissioning Authority in progetti di certificazione Leed® (Leadership in Energy and Environmental Design) L'esperienza di TecnoIniziative con il sistema di rating LEED per la valutazione della sostenibilità degli edifici, [
...
]

After 16 years working in sustainability, Berghorn Group gained a remarkable experience in construction and engineering management, policy development, higher education administration, research, and community development. Environmental audits of commercial, municipal, and industrial facilities, remediation and construction projects and [
...
]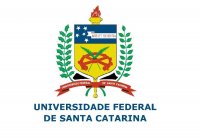 The Universidade Federal de Santa Catarina's (UFSC) main campus is located in Florianópolis, capital of Santa Catarina state. Founded on December 18, 1960, with the goal of promoting teaching, research and extension, UFSC is a free and public university, valued as the fifth best in Brazil, the sixth in Latin American and the 205 in [
...
]
Studio Scarparo developed its professional structure between Italy and Argentina. In Italy, for more than 10 years, worked in partnership with two firms: ELLEGI Architecture / Luigi Semerani (Trieste/Venezia) and ACT PROGETTI / WIP Engineering (Treviso/Milano), in the Healthcare / Science & Technology Market (Hospitals, Labs, Research, [
...
]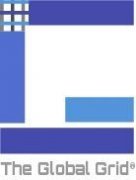 [
...
]