Building Performance Monitoring Services & Smart Metering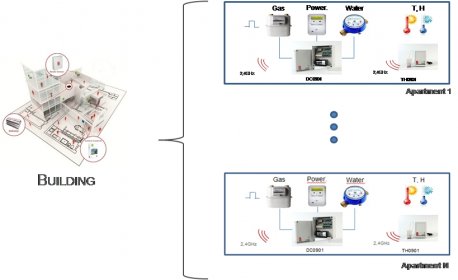 How do our buildings really perform? We believe that the only real answer to the question is… testing. Numerical analysis and computer simulations can give us a sense of the building performance during the design phase however real values of complex systems where human activities take place constantly can only be measured on-site after building occupancy.
GBF offers a complete service for testing real building performance on-site, identifying the potential weak points and proposing precise solution to eventual problems. Our building performance testing practice goes beside and beyond the commissioning service which is essential to test mechanical installation systems but not satisfactory to verify building performance.
Our building performance testing services are:
Thermography surveys;
Acoustical surveys and tests;
Illumination surveys;
Thermal comfort surveys and tests;
Blower-door tests;
Energy consumption metrics and monitoring.
Furthermore, thanks to EXELERIA'S SMART METERING and INEL's RFREENET technologies, GBF offers a monitoring system that enables energy saving and comfort parameters through measurements with wireless technology, which simplifies measurement and the automation from domestic environments to high-risk industrial environments either new or existing. Real time monitoring of comfort and building parameters, power consumption, water-gas-power meters are the data that the system checks. Through these system and WEBREDMANAGER SOFTWARE, we are able to monitor in real time the behavior and performance of a building, industry, facility, or a group of buildings, reaching a complete surveillance of all the parameters of interest for a company, to obtain the best environmental balance, and minimize energy cost.