Environmental and Energy Management Services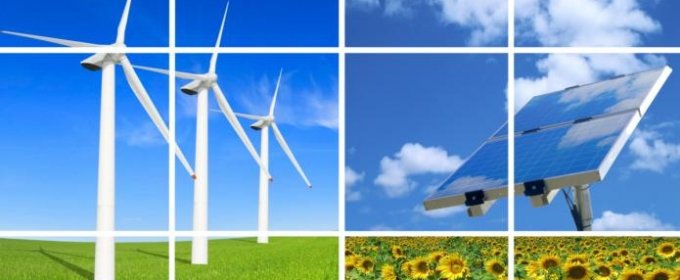 GBF, through its international partners, provides high-performance energy services for new and existing buildings in facility design, operation, and commissioning. Our experience allows us to accurately evaluate the best solutions to optimize existing buildings and proposed designs. We provide technical expertise and support for energy cost reductions offering complete consulting, design, construction, and verification services. We can deliver cost-effective solutions from simple Level I audits through turn-key, guaranteed performance projects and a whole set of energy-management-related services listed below:
Enterprise Cost Management (ECM) Estimate: which uses a work breakdown structure created by the engineering team or extracted from a corporate database and assigns target costs and dates. Internal and external costing tools are launched to update the cost for any line item. Existing cost and weight data is accessed online or imported using standard interface formats. Standard and custom reports provide real time access to the latest estimates, forecasts, variances, and impact of initiatives.
Energy Efficiency and Conservation Strategy (EECS) Developments: which brings together all energy-management-related tasks such as: Building Energy Audits & Retrofits, Financial Incentive Programs, Development of Transportation Programs, Building Codes and Enforcement, Energy Distribution Technologies, Material Conservation Programs, Renewable Energy Technologies and any other appropriate activity.
Life-cycle Cost Analysis: to determine the most cost-effective option among different competing alternatives to purchase, own, operate, maintain and, finally, dispose of an object or process, when each is equally appropriate to be implemented on technical grounds.
Carbon Footprint Analysis: defined as the total sets of greenhouse gas emissions caused by an organization, event, product or person.
Renewable Energy System Analysis: in order to evaluate the efficiency and viability of Renewable Energy Systems Installation.
ENERGY STAR® Building Verification and Benchmarking: a whole set of operations to verify that the building complies with the Energy Star® certification requirements.
Greenhouse Gas Inventories: in order to estimate the impact of the facility and the equipment on Greenhouse Effect and Global Climate Change.
Measurement and Verification Certified Services. Measurement and Verification (M&V) is the term given to the process for quantifying savings delivered by an Energy Conservation Measure (ECM), and demonstrates how much energy the ECM has avoided using, rather than the total cost saved. The M&V process enables the energy savings delivered by the ECM to be isolated and fairly evaluated. GBF provides the M&V services on the basis of the International Performance Measurement & Verification Protocol (IPMVP), which was first established by the U.S. D.O.E., and now has become the internationally recognized protocol for performance measurement and verification (M&V).