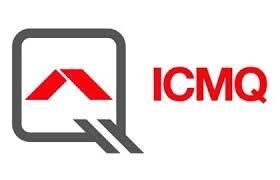 ICMQ has been one of the first Italian certification bodies operating in the construction and building sector. Founded in 1988 and active since 1990, has operated at first directly and then, in 2001, through the company ICMQ Spa. ICMQ is engaged for several years in offering a variety of services in the field of sustainability, which represents for the construction industry the most promising driver for a new development able to collect big environmental and macro-economic challenges.
ICMQ is leader in Italy in the construction sector and buildings :
- issues certifications for quality, environment, energy and safety management systems as well as construction products;
- performs validations procedures for public work projects and onsite technical control activities for purposes related to ten year indemnity policies;
- has developed a specific format for building certifications and provides useful services to the sustainability certification based on the most widespread protocols (such as LEED and ITACA) and to energy buildings efficiency of the built environment;
- certifies personnel which has the competence to lay certain specific products and adopt particular construction methods;
- provides training services through a wide range of courses, seminars and conferences;
ICMQ is:
- federated member of CISQ (Member IQNet The International Certification Network) and charter member of Eurocer-building. ICMQ issued certifications have, therefore, international validity.
- charter member of Green Building Council (GBC) Italia, association founded in 2008 for the promotion and the spread of the sustainability in building sector and the development of tools as the scheme of voluntary certification LEED (Leadership in Energy and Environmental Design), for which held every type of service.
Since April 2008, furthermore, was established ICMQ India, based in Mumbai, with the aim of exporting the acquired skills and the culture of quality in a country with a great increase in the construction industry. The Company has been accredited by NABCB (National Accreditation Body for Certification Bodies) for the quality management system certification, and as third party independent inspection body (type A) with reference to the standard ISO/IEC 17020.