WINERY "MORI COLLI ZUGNA"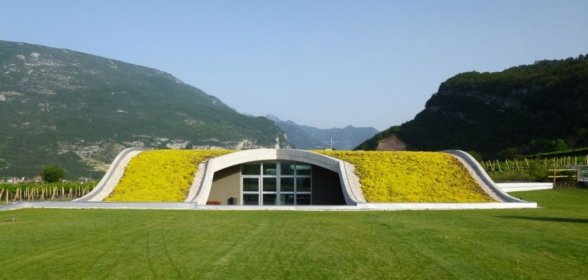 Design Development and Construction Management
The "Mori Colli Zugna Project" focuses on three main concepts: the respect for the environment, the optimization of the building energy performance and the implementation of the gravity production process. The whole complex is characterized by a central plaza, underground but roof-less, which constitutes the center of the winery. The implementation of green-roof and glass-surfaces allows the nature to become architecture through the plantation of part of the vineyard on the top of the production chamber and blooming plants over the office building. A part from the energetic benefits proceeding from the decision of burying the whole complex, the energy performances are enhanced by the implementation of on-site renewable energy sources, such as, solar panels and geothermal wells.