Everis Ingenieria nace con el respaldo de una gran organización: Everis. Este respaldo garantiza que Everis Ingenieria cuenta con los recursos (humanos, financieros, know-how) necesarios para el cumplimiento de las soluciones comprometidas. Everis Ingenieria es una empresa orientada a la gestión integral de [
...
]

Desde hace mas de 25 años desarrollan el Building Information Modeling a nivel internacional no solamente como herramienta sino como un concepto, que ordena personas, procesos y herramientas, en un entorno sinérgico y colaborativo, que integra actores técnicos y no técnicos. A través de GBF su [
...
]

Estudio de Proyecto especializado en el desarrollo de edificios e infraestructuras para el sector enológico desde 1999 a través de procesos integrados de diseño y gestión de oobra. La empresa nació y creció en el ámbito geografico Italiano con algunas experiencias en el estranjero pero siempre [
...
]

Armalam S.r.l. es una empresa de ingeniería nacida en 2003 de la colaboración investigadora entre dos ingenieros, Claudio Cattich y Luca Gottardi, co-autores junto con el prof. M. Piazza de la patente para la madera laminada armada (Armalam®). Actualmente Armalam trabaja en los ámbitos de investigación [
...
]

El Centro de Tecnologías Físicas de la Universidad Politécnica de Valencia agrupa diferentes departamentos de investigación cada uno especializado ámbitos específicos como Materiales, Acústica y Astrofísica La estructura del Centro con los relativos servicios puede ser [
...
]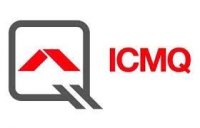 ICMQ has been one of the first Italian certification bodies operating in the construction and building sector. Founded in 1988 and active since 1990, has operated at first directly and then, in 2001, through the company ICMQ Spa. ICMQ is engaged for several years in offering a variety of services in the field of sustainability, which represents [
...
]
Sitio web:
www.icmq.org

ReMa-MEDIO AMBIENTE, S.L. (ReMa) provides Environmental and Engineering Consultancy services and has extensive experience in the product and organization level sustainability (energy, environment, technical assistance, eco-innovation). ReMa is a SME founded in 2000 by a team of expert entrepreneurs with environmental career in [
...
]

TecnoIniziative snc, registrata in GBC Italia dal 2010, svolge prevalentemente attività di Commissioning Authority in progetti di certificazione Leed® (Leadership in Energy and Environmental Design) L'esperienza di TecnoIniziative con il sistema di rating LEED per la valutazione della sostenibilità degli edifici, [
...
]

After 16 years working in sustainability, Berghorn Group gained a remarkable experience in construction and engineering management, policy development, higher education administration, research, and community development. Environmental audits of commercial, municipal, and industrial facilities, remediation and construction projects and [
...
]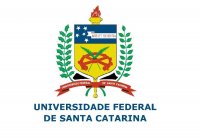 The Universidade Federal de Santa Catarina's (UFSC) main campus is located in Florianópolis, capital of Santa Catarina state. Founded on December 18, 1960, with the goal of promoting teaching, research and extension, UFSC is a free and public university, valued as the fifth best in Brazil, the sixth in Latin American and the 205 in [
...
]
Studio Scarparo developed its professional structure between Italy and Argentina. In Italy, for more than 10 years, worked in partnership with two firms: ELLEGI Architecture / Luigi Semerani (Trieste/Venezia) and ACT PROGETTI / WIP Engineering (Treviso/Milano), in the Healthcare / Science & Technology Market (Hospitals, Labs, Research, [
...
]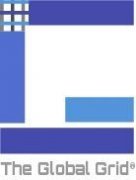 [
...
]