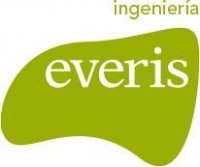 Everis Ingenieria is a company specialized in the integrated management of environmental services including energy services (ESE or ESCO), water life-cycle, collection and valorization of CO2, smart transportation systems, renewable energy and infrastructure-related sustainability. As management company they provide their own engineering [
...
]

During more than 25 years they have been developing the Building Information Modeling internationally not only as a tool but especially as a concept that brings together people, processes and tools within a synergic environment capable of integrating technicians and other subjects involved in the process. Through GBF their experience and [
...
]

Design firm specialized in the development of buildings and infrastructures for the enological sector since 1999 through integrated process design and construction management. The firm was born and grew within the Italian boundary with only a few experiences abroad within the European context for wineries and oil mills. The partnership with GBF [
...
]

Armalam S.r.l. is a dynamic and innovative engineering company founded in 2003 by Claudio Cattich, P.E., and Luca Gottardi, P.E. In 2009 engineer Fabio Ferrario, P.E., joined the group as stakeholder. Today Armalam S.r.l. has a global staff of 20+ professionals and develops research-related activities in collaboration with several Italian [
...
]

The Center for Physics Technologies of the Polytechnic University of Valencia brings together a whole set of different research departments, each of them specialized in one or more specific fields such as Materials, Acoustic and Astrophysics. The structure of the Center with the connected departments can be described as [
...
]

Design Italia deals with integrating quality, style and Italian design, encouraging local crafts and culture, allowing those who are looking for elegance and finesse to have a direct compason with space and architecture. The companies carefully selected by Design Italia , allow us to meet all kinds of needs and requests of our customers, [
...
]
Website:
https://www.designitaliainc.com/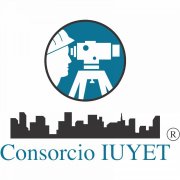 The Consortium IUYET is a Mexican company with more than 47 years of experience, which offers services related to civil engineering, for the construction of sustainable infrastructure and specialized in: Project Management and Coordination; Building Information Modeling; Engineering & Architectural [
...
]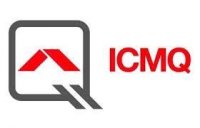 ICMQ has been one of the first Italian certification bodies operating in the construction and building sector. Founded in 1988 and active since 1990, has operated at first directly and then, in 2001, through the company ICMQ Spa. ICMQ is engaged for several years in offering a variety of services in the field of sustainability, which represents [
...
]
Website:
www.icmq.org

ReMa-MEDIO AMBIENTE, S.L. (ReMa) provides Environmental and Engineering Consultancy services and has extensive experience in the product and organization level sustainability (energy, environment, technical assistance, eco-innovation). ReMa is a SME founded in 2000 by a team of expert entrepreneurs with environmental career in [
...
]

TecnoIniziative snc, registrata in GBC Italia dal 2010, svolge prevalentemente attività di Commissioning Authority in progetti di certificazione Leed® (Leadership in Energy and Environmental Design) L'esperienza di TecnoIniziative con il sistema di rating LEED per la valutazione della sostenibilità degli edifici, [
...
]

After 16 years working in sustainability, Berghorn Group gained a remarkable experience in construction and engineering management, policy development, higher education administration, research, and community development. Environmental audits of commercial, municipal, and industrial facilities, remediation and construction projects and [
...
]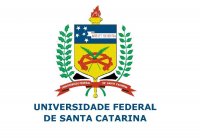 The Universidade Federal de Santa Catarina's (UFSC) main campus is located in Florianópolis, capital of Santa Catarina state. Founded on December 18, 1960, with the goal of promoting teaching, research and extension, UFSC is a free and public university, valued as the fifth best in Brazil, the sixth in Latin American and the 205 in [
...
]